BMW X3 Service & Repair Manual: Removing and installing radio and a/c control panel
Special tools required:
IMPORTANT: Risk of damage!
A hard disk is installed in the Car Information Computer (CIC).
Carry out mechanical work on the CIC and adjacent components with care.
Avoid subjecting the CIC to vibration/shocks.
IMPORTANT: Read and comply with notes on protection against electrostatic damage (ESD PROTECTION) .

IMPORTANT: Carry out installation in a dust-free workshop area only.

To avoid damage, do not touch or dirty the display field.
Necessary preliminary work:
Remove DECORATIVE STRIP ON DASHBOARD IN MIDDLE
Insert special tool 00 9 340 (00 9 341) as illustrated.
Lever trim cover (1) slightly forward and unclip.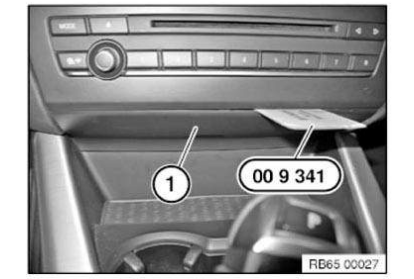 Unclip LED (1).
Remove cover (2).
Installation note: Retaining lugs and clips must not be damaged.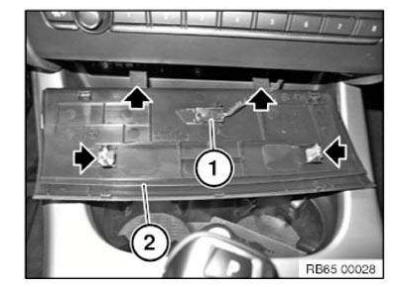 Release screws.
Remove control panel (1) towards front.
Unlock associated plug connections and disconnect.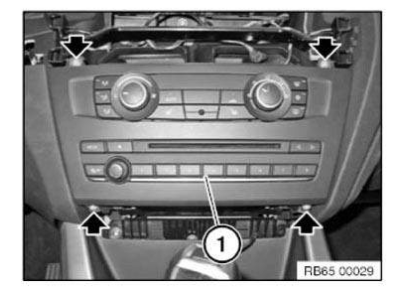 Replacement: Carry out VEHICLE PROGRAMMING/ENCODING .