BMW X3 Service & Repair Manual: Removing and installing/replacing servodrive for blending flap (right)
Necessary preliminary work:
Remove RIGHT GLOVE BOX WITH HOUSING
Release screws (1).
Detach actuator drive for air mix flap (2).
Unlock associated plug connection and disconnect.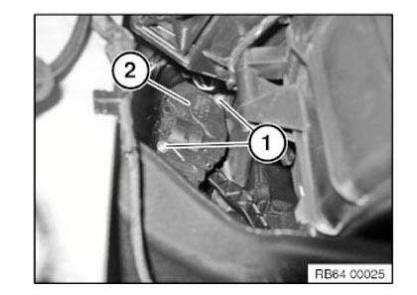 Servomotors must be readdressed in the event of replacement! Addressing can only be carried out with the BMW diagnosis system.
Service functions:
Body
Heating and air conditioning function
Flap motors
Readdress flap motors