BMW X3 Service & Repair Manual: Replacing controller for heating and air conditioning system blower
Necessary preliminary work:
Remove TRIM FOR INSTRUMENT PANEL, BOTTOM LEFT
Removal:
Release screws (1).
Unlock and disconnect connector (2).
Remove controller (3) downwards.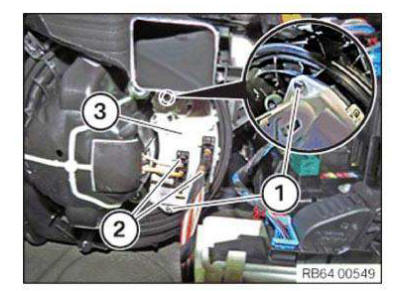 Installation:
Position controller (3) correctly.
Tighten down the screws (1).
Connect connector (2).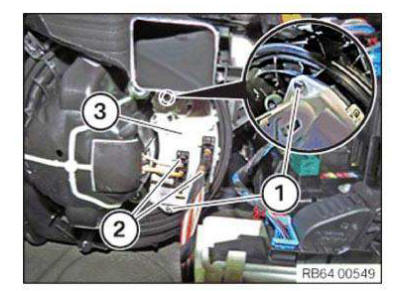 Required reworking:
Install BOTTOM RIGHT INSTRUMENT PANEL TRIM