BMW X3 Service & Repair Manual: Removing and installing/replacing rear passenger compartment fresh air grille
Necessary preliminary work:
Remove CENTER ARMREST STORAGE COMPARTMENT
Pull storage compartment (1) in the upper area out and fold down as shown.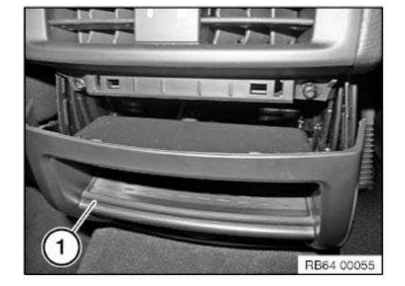 Release screws (2) on fresh air grille (1).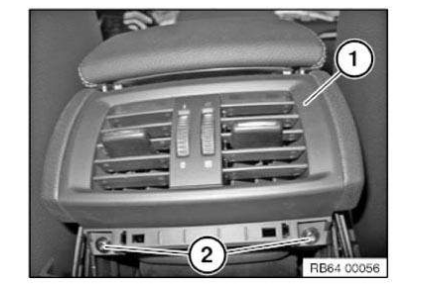 Lift the fresh air grille (2) upper over the locking tabs (1) and remove toward the front.
Disconnect associated plug connection (3).
Remove fresh air grille (2).