BMW X3 Owners Manual: Interior rearview mirror, manually dimmable
Turn knob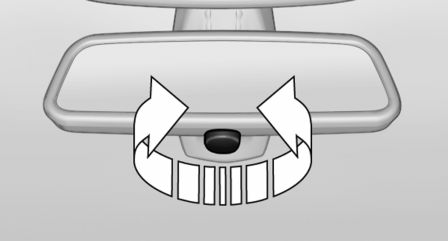 Turn the knob to reduce the blinding effect by the interior mirror.
Interior rearview mirror, automatic dimming feature
The concept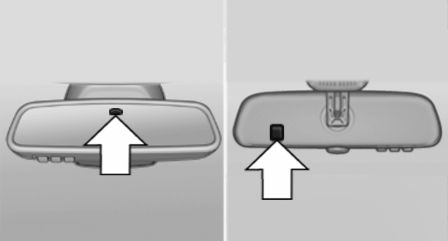 Photocells are used for control:
In the mirror glass.
On the back of the mirror.
Functional requirement
For proper operation:
Keep the photocells clean.
Do not cover the area between the inside rearview mirror and the windshield.