BMW X3 Service & Repair Manual: Measuring vehicle ride height
Determine actual ride height (A) - to do so, attach tape measure to rim flange (2) at bottom middle and measure to wheel arch lower edge (1).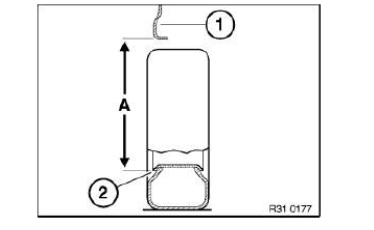 NOTES ON REPAIRING THREADS
IMPORTANT: Install Helicoil thread inserts so that they are flush with the original thread!
NOTE: Damaged threads may be repaired with Helicoil thread inserts. Observe the PROCEDURE described in the example.


OVERVIEW OF REAR AXLE FINAL DRIVE/OUTPUT SHAFTS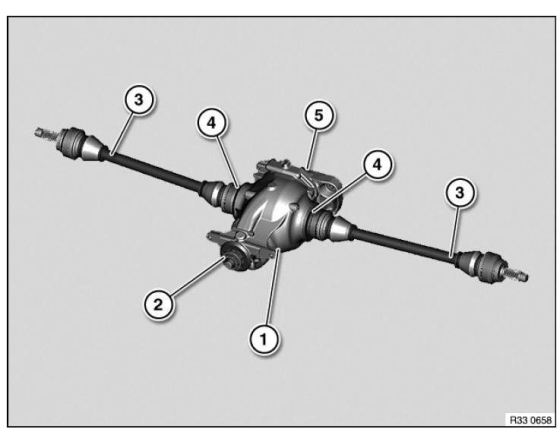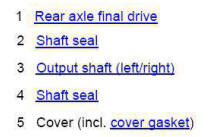 OVERVIEW OF REAR AXLE SUPPORT WITH RUBBER MOUNTS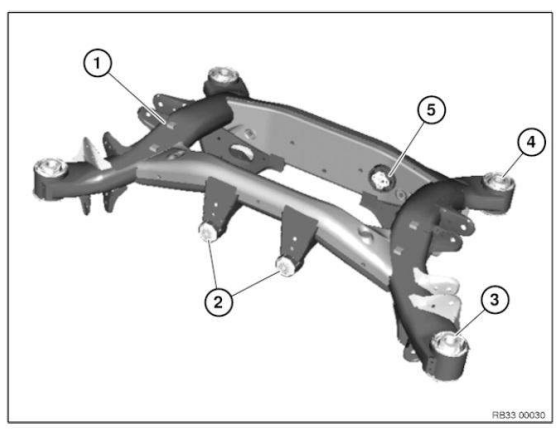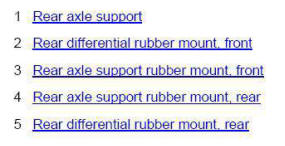 OVERVIEW OF STEERING LINKS