BMW X3 Service & Repair Manual: Replacing left or right rear axle support compression strut
IMPORTANT: Observe safety information for raising the vehicle Driving without compression struts is not permitted! Risk of damage! The rear axle support must be supported at the front if both compression struts need to be replaced.
Release screws (1).
Release screw (2).
Installation note:
Replace screw.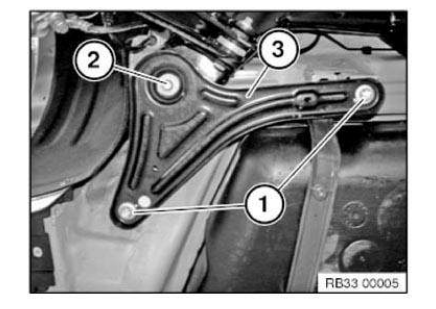 Remove compression strut (3).
Installation note:
Check threads for damage; if necessary, repair with HELICOIL THREAD INSERTS .
Turn in all screws, first tightening screws (2) and then tightening screws (1).