BMW X3 Service & Repair Manual: Ring
Ring AM
NOTE: (pipe) For extracting and press-fitting the rubber mount in the 13º trailing arm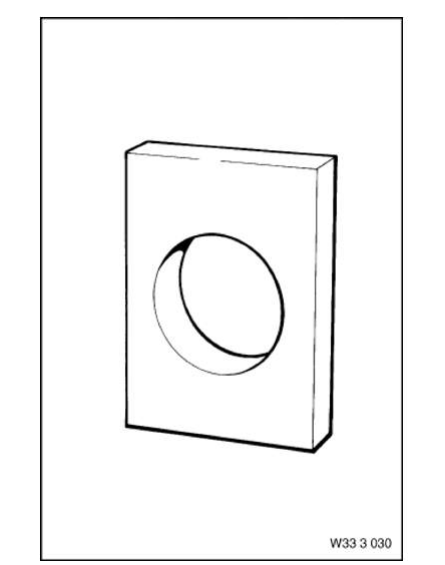 Ring AM
NOTE: (Clamping ring) Model series: F01, F02. Available only as complete special tool set 33 4 400.
SI number
01 18 08 (482)
RING SPANNER
Ring spanner Minimum set: Mechanical tools Mechanical tool
NOTE: Multi-tooth ring spanner SW65 For releasing and tightening down flange nut on rear axle final drive. Only ring spanners with a torque of 700 Nm may be used - as at 02/2014.
Storage Location
A18
SI number
01 21 06 (300)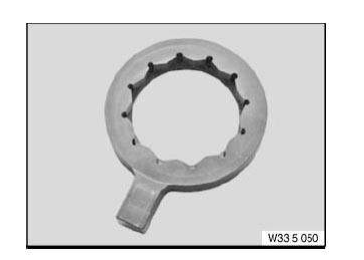 Ring spanner Mechanical tool
NOTE: (Ring spanner WAF 19) For toe adjustment at the rear axle
Storage Location
X3
SI number
01 07 88 (972)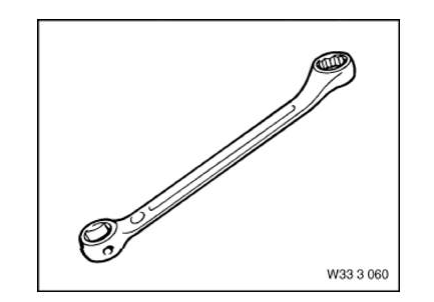 Ring spanner Minimum set: Mechanical tools AM
NOTE: (Reversible ratchet ring spanner SW24) discontinued, available as part of set of special tools only
SI number
01 01 07 (333)