BMW X3 Service & Repair Manual: E65 and e66 procedure to reset the cbs display using the instrument cluster
The CBS Reset procedure enables resetting of the individual service item. After a service has been performed, the service item must be reset to 100% (full service interval). To reset a service item:
1. Insert the Remote Control into the Ignition Lock.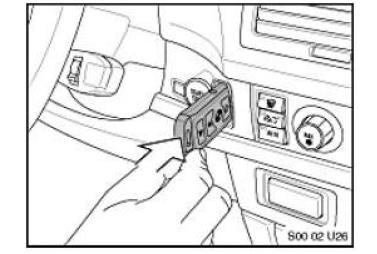 2. Press the Start/Stop Button once (KL15 is "On") with foot off the Brake Pedal.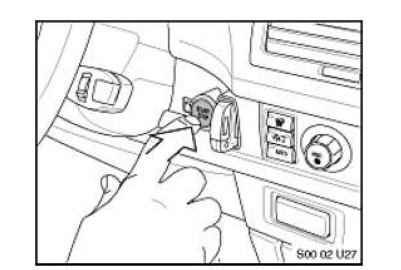 3. Press and hold the Reset Button located on the upper left side of the Instrument Cluster for about 5 seconds.
4. Release the Reset Button when a 4-line menu appears inside the Speedometer display. At the top line is the "Back" function, followed by the first 3 service items. The menu will list the service items sorted by priority of the service due.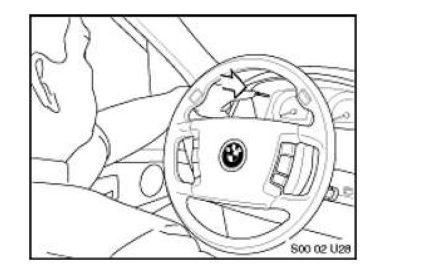 NOTE: If the Reset Button is held too long and not released when the above 4-line menu appears, the system will go into Instrument Cluster Test Functions:
01 Identification
02 System test
03 Not used
04 Consumption
To exit Test Functions, remove the Remote Control from the Ignition Lock and repeat steps 1 through 4 above.
5. Tap the Reset Button or the lower FAS Button located in the side of the Turn Signal/High Beam Stalk to view the next service items in the menu.
6. Select the Service Item with "!" or "-" by tapping the Reset Button or the lower FAS Button.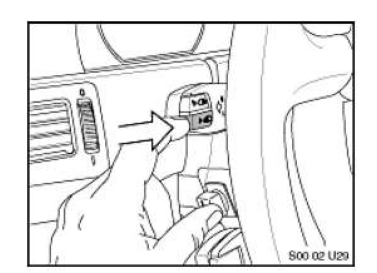 7. Press and hold the Reset Button for a few seconds to display a 2-line menu in the Tachometer. The third menu line will appear to confirm if the reset is successful. The nominal interval for the service item will also be highlighted in the Service Need Display (SBA), located under the Speedometer in the Instrument Cluster.