BMW X3 Service & Repair Manual: Change transfer box oil (atc 45l)
Special tools required:
IMPORTANT: Use only the approved TRANSMISSION OIL in the transfer box.

Failure to comply with this requirement will result in serious Information damage to the transfer box!
NOTE: Only change oil when transfer box is at normal operating temperature.
Necessary preliminary task:
Remove transmission cross-member .
Undo oil filler plug (1).
Installation note: Renew oil filler plug with O-ring.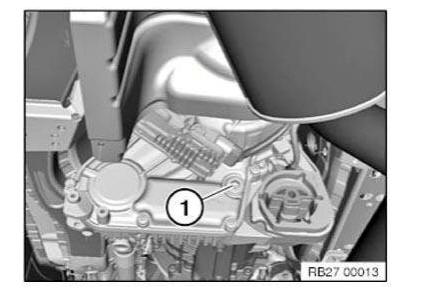 Place oil collecting apparatus underneath.
Use special tool 00 2 080 to draw off and dispose of transmission oil.
Drawn off oil volume ≥ 500 ml.
Observe country-specific waste disposal regulations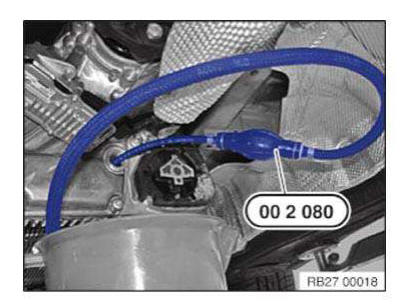 Use special tool 00 2 080 to top the transmission oil up to the lower edge of the filler screw opening.