BMW X3 Service & Repair Manual: Removing and installing transfer box (atc 45l)
Special tools required:
IMPORTANT: Before and after replacement, execute the "Repair" service function with the BMW diagnosis system.

IMPORTANT: After completion of work, CHECK TRANSMISSION OIL LEVEL and top up if necessary. Failure to comply with this requirement will result in serious damage to the transfer box!
Necessary preliminary tasks:
Disconnect NEGATIVE BATTERY CABLE .
Remove PROPELLER SHAFT .
Remove FRONT PROPELLER SHAFT .
NOTE: Support transmission with special tools 00 2 030 , 23 4 050 .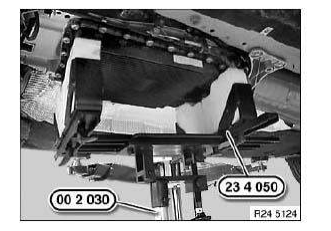 Release screws.
Remove transmission cross member.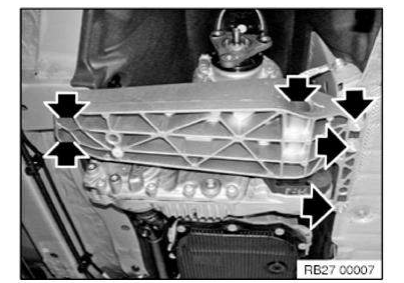 Release screw (1), detach earth strap.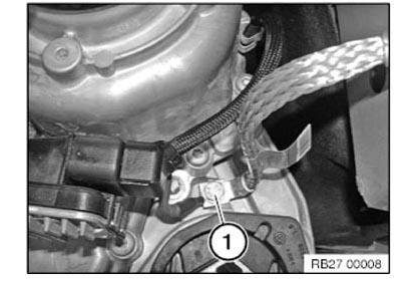 Unplug connector (1) from VTG control unit (linear force module) (3).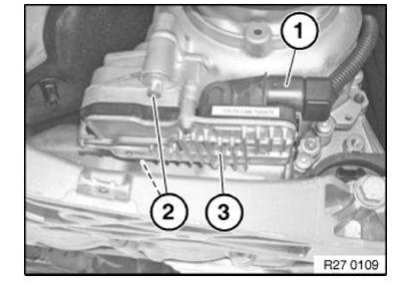 Release screw connection of transfer box.
Remove transfer box.
Installation note:
Pay attention to dowel pin (1).
Grease dowel pin (1).
Apply a thin coat of grease to gearing.
Grease: WEICON ANTI-SEIZE.