BMW X3 Owners Manual: Hints
Personal responsibility
Even an active system does not relieve the driver from personal responsibility while driving.
Technically the system has its limits, it cannot independently react to all traffic situations.
Monitor your driving, be on the alert, observe the vehicle surroundings and other traffic and react when needed - risk of accident.
Avoid driving fast with PDC
Avoid approaching an object too fast.
Avoid driving off fast while PDC is not yet active.
For technical reasons, the system may otherwise be too late in issuing a warning.
Overview
With front PDC: button in vehicle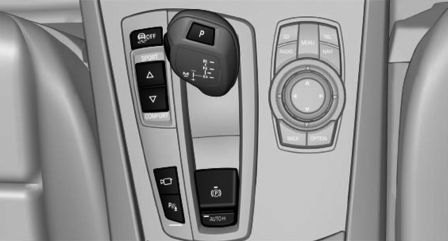 PDC Park Distance Control