BMW X3 Owners Manual: Display on the Control Display
System activated/deactivated

Gray: the system is not available.
White: the system is available but not activated.

The system is activated.
System status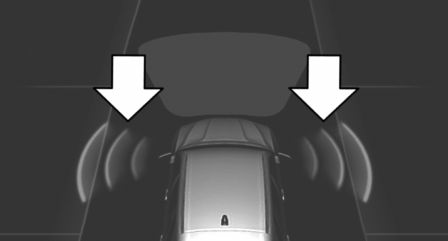 Colored symbols, see arrows, on the side of the vehicle illustrated. Parking assistant is activated and search for parking space active.
Control Display shows suitable parking spaces at the edge of the road next to the vehicle symbol. When the parking assistant is active, suitable parking spaces are highlighted.
The parking procedure is active.

Steering control has been taken over by system.

Parking space search is always active whenever the vehicle is moving forward slow and straight, even if the system is deactivated.

When the system is deactivated, the displays on the Control Display are shown in gray.