BMW X3 Owners Manual: Cupholders
Hints
Shatter-proof containers and no hot drinks
Use light and shatter-proof containers and do not transport hot drinks. Otherwise, there is the increased danger of injury in an accident.
Unsuitable containers
Do not forcefully push unsuitable containers into the cupholders. This may result in damage.
Front
In the center console.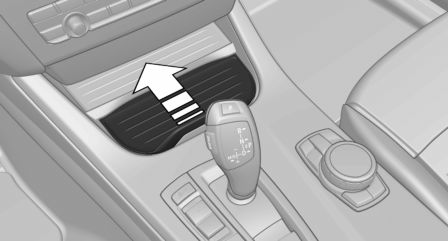 Slide the cover forward.
Rear
In the center armrest.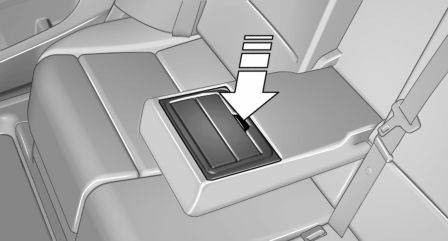 Pull the center armrest forward at the strap.
To open: press the button.
To close: push both covers back in, one after the other.
Pushing back the covers
Push back the covers before folding up the center armrest; otherwise, the cupholder could become damaged.