BMW X3 Owners Manual: Recommended tire brands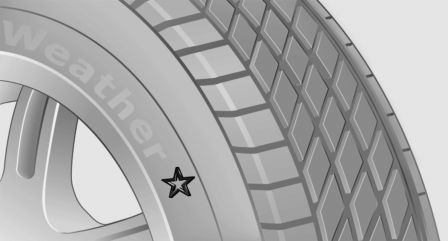 For each tire size, the manufacturer of your vehicle recommends certain tire brands. These can be identified by a star on the tire sidewall.
With proper use, these tires meet the highest standards for safety and handling.
New tires
Tire traction is not optimal due to manufacturing circumstances when tires are brand-new; they achieve their full traction potential after a break-in time.
Drive conservatively for the first 200 miles/300 km.
Retreaded tires
The manufacturer of your vehicle does not recommend the use of retreaded tires.
Retreaded tires
Possibly substantial variations in the design and age of the tire casing structures can limit service life and have a negative impact on road safety.