BMW X3 Owners Manual: Run-flat tires
Label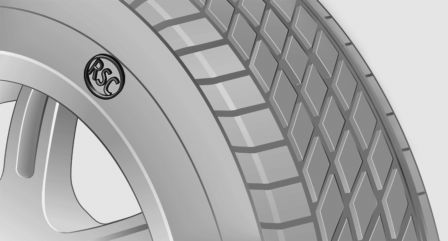 RSC label on the tire sidewall.
The wheels consist of tires that are self-supporting, to a limited degree, and possibly special rims.
The support of the sidewall allows the tire to remain drivable to a restricted degree in the event of a tire inflation pressure loss.
Follow the instructions for continued driving with a flat tire.
Changing run-flat tires
For your own safety, only use run-flat tires. No spare tire is available in the case of a flat tire.
Your service center will be glad to advise you.