BMW X3 Owners Manual: Closing the hood
Hood open when driving
If you see any signs that the hood is not completely closed while driving, pull over immediately and close it securely.
Danger of jamming
Make sure that the closing path of the hood is clear; otherwise, injuries may result.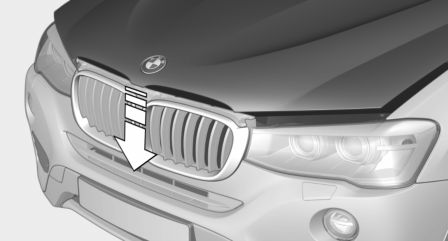 Let the hood drop from a height of approx. 16 in/40 cm and push down on it to lock it fully.
Make sure you hear the hood engage.