BMW X3 Service & Repair Manual: Replacing outer tail panel section
Read contents of BODY, GENERAL.
Observe (REPAIR STAGE 2) procedure! STRIP DOWN vehicle.
The following new body parts are required:
Following CONSUMABLES are required: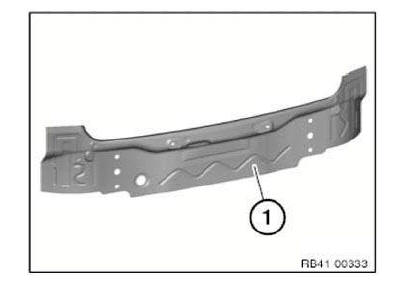 Removing rear trim panel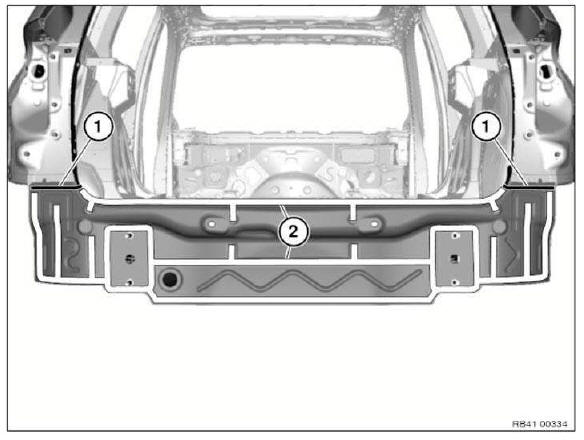 IMPORTANT: Cut outer panel only.
Cut severance cuts (1) 15 mm below the component edge of the rear bulb mount and separate.
Open welded connections in areas (2).
NOTE: The new part is installed overlapping in the areas (1).
New part preparation
Mark severance cuts on new part in accordance with severance cuts on vehicle + 15 mm extra material and cut.
Adjust rear trim panel in combination with rear lid and rear lights to fit and secure.
IMPORTANT: Version with automatic tailgate activation: Risk of damage to spindle drive: only move rear lid slowly by hand.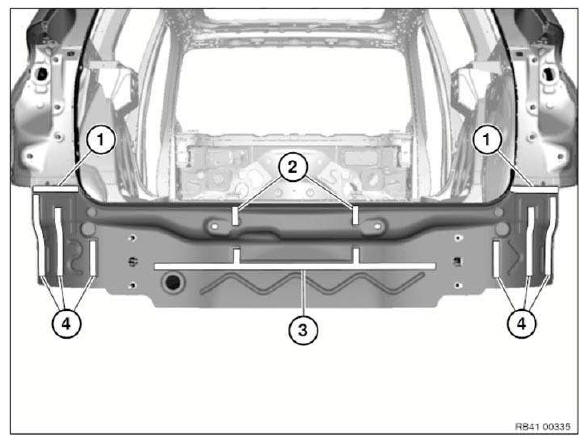 NOTE: In the areas (1) the new part may not overlap the rear lamp mounts! In areas (1) to (4), set 4.2 mm diameter bore holes for blind rivets.

Remove new part and deburr holes.
IMPORTANT: Do not grind/sand new part in area of bonding surfaces.
Installing rear trim panel:
Clean all bonding surfaces on new part and on vehicle with cleaning agent R1.
Apply adhesive to bonding surfaces.
Install rear trim panel and rivet with blind rivets.
Use N4 punch rivets in areas (1) to (3).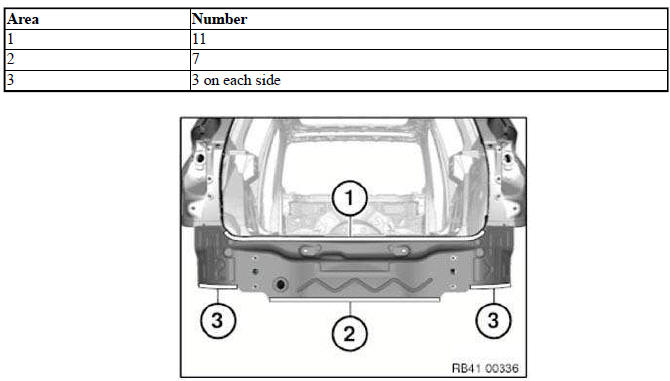 Press rear trim panel in areas (1) and remove emerging adhesive.
Then install carrier for bumper trim to secure rear trim panel carrier.
IMPORTANT: Prevent emerging adhesive from coming into contact with support.

Do not use any cleaning agents containing solvents.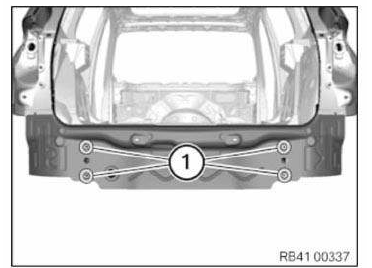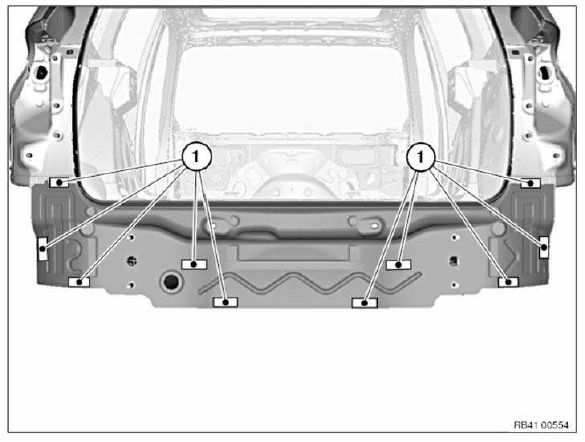 After hardening of the adhesive install 10 EMC SCREWS in the areas shown (1).