BMW X3 Service & Repair Manual: Maintenance service reminder reset - procedure 3
The BMW maintenance system SIA IV (service interval indicator) is used on X3 models (E83). The service interval indicator is a system subject to constant development which in its development stages has been integrated in various model series such as E85 (Z4) and E46 (3 and M3-Series).
The service indicator appears in the LC display in the instrument cluster's speedometer. The indicator is shown for 5 seconds in the LC display after terminal R is "ON".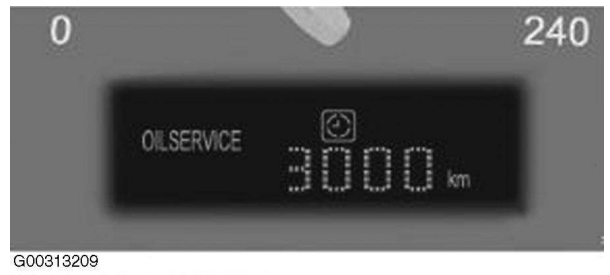 Resetting Service Interval Indicator
Resetting the service interval indicator for the oil service and inspection procedures can only be done by pressing the left button (1) in the instrument cluster.