BMW X3 Service & Repair Manual: Removing and installing or replacing alternator (N20, N26)
Necessary preliminary tasks:
Switch off ignition
Disconnect BATTERY EARTH LEAD and cover.
Remove INTAKE SILENCER HOUSING .
Remove CLEAN AIR PIPE , top.
Remove TENSIONING DEVICE for drive belt.
Release screws (1).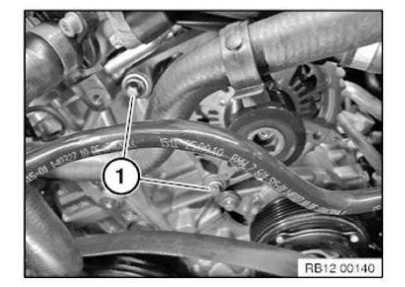 Unlock connector (1) and remove.
Release nut (2) and remove the positive battery cable.
Disconnect tank ventilation line (3) and place to one side.
Feed out alternator (4) to the left and remove.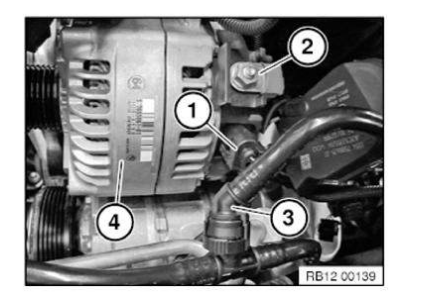 Assemble engine.