BMW X3 Service & Repair Manual: Removing and installing or replacing alternator (N55)
Necessary preliminary tasks:
Switch off ignition
Disconnect BATTERY EARTH LEAD and cover.
REMOVE LEFT CHARGE AIR DUCT .
Remove alternator DRIVE BELT .
NOTE: In order to remove the alternator, it is necessary to remove . In so doing:
Do not draw off air conditioning refrigerant.
Do not detach refrigerant lines from A/C compressor.
Do not remove air conditioning compressor; instead, release from bracket only and place to one side.
Release screws (1).
Release screw (2).
Release screw (3) and remove with holder (4).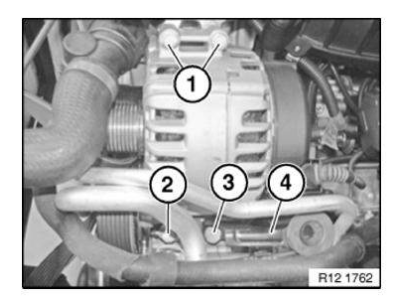 Unlock connector (1) and remove.
Remove protective cap (2) and release nut underneath.
Remove positive battery cable(3).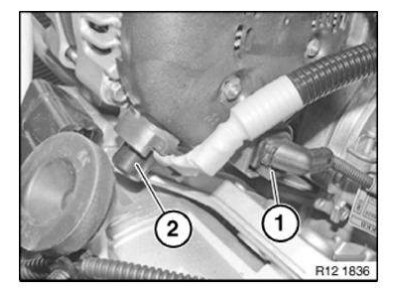 NOTE: For purposes of improved clarity, illustrations and description show A/C compressor removed.
Release screws (1) a few turns until bracket (2) is loose. Do not remove bracket (2).
Feed out alternator (3) and remove.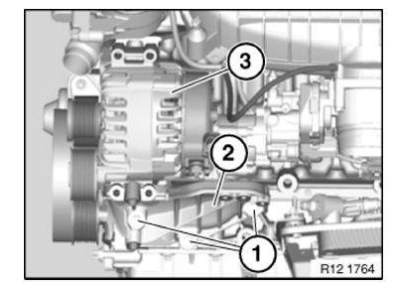 Assemble engine.