BMW X3 Service & Repair Manual: Replacing solenoid switch
Turn off ignition.
Remove starter motor.
Release nut (1).
Remove cable lug (2).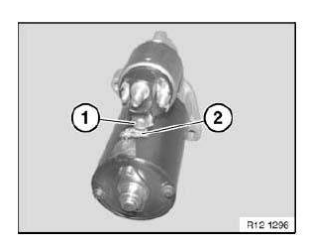 CAUTION: Do not turn cable lug (2) while tightening down - risk of short circuit to starter motor housing.
Release screws (1).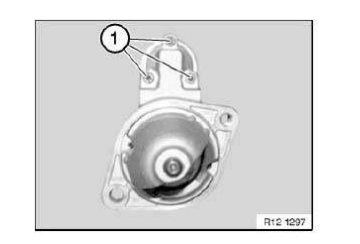 Remove solenoid switch (1) and spring (2).
Unhook pin (3).
Installation: Check pin (3) for wear and apply grease.