BMW X3 Service & Repair Manual: Replacing battery positive lead between starter, alternator and battery positive terminal (N52T)
Necessary preliminary work:
Read out the fault memory of the DME control unit.
Switch off ignition.
Disconnect BATTERY EARTH LEAD .
Remove intake plenum.
Fold back cover (1).
Release nut underneath. Remove positive battery cable from positive battery connection point.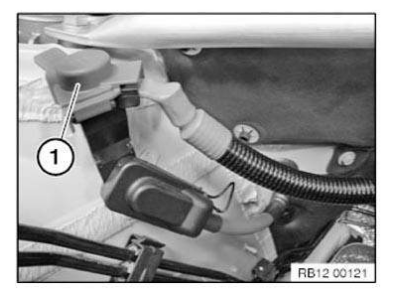 Release battery positive lead (1) from retainers (2).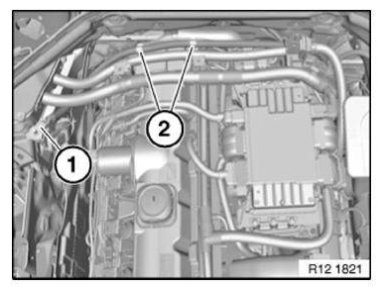 Release clamp (1).
Release clamps (2).
Unlock tab (3) in direction of arrow. Remove top part of cable holder toward the top and uncover wiring harnesses.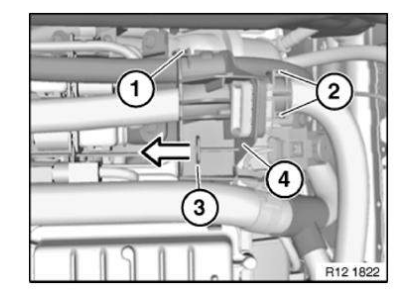 Unfasten nut.
Disconnect positive battery cable (2) from starter motor.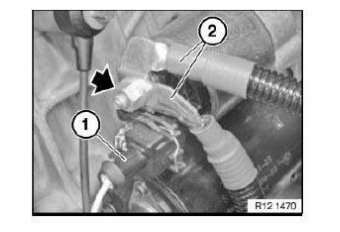 Remove protective cap (2) and release nut underneath.
Remove battery positive lead from alternator and feed out.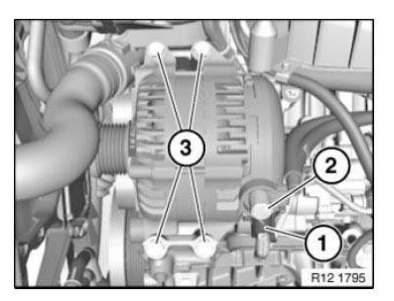 NOTE: Reassemble the vehicle.
Check stored fault messages.
Delete fault memory.