BMW X3 Service & Repair Manual: Replacing wiring harness section for valvetronic servomotor (N20, N26)
IMPORTANT: Read and comply with notes on PROTECTION AGAINST ELECTROSTATIC DISCHARGE (ESD PROTECTION) .
Necessary preliminary tasks:
Read out the fault memory of the DME control unit.
Switch off ignition.
Remove ACOUSTIC COVER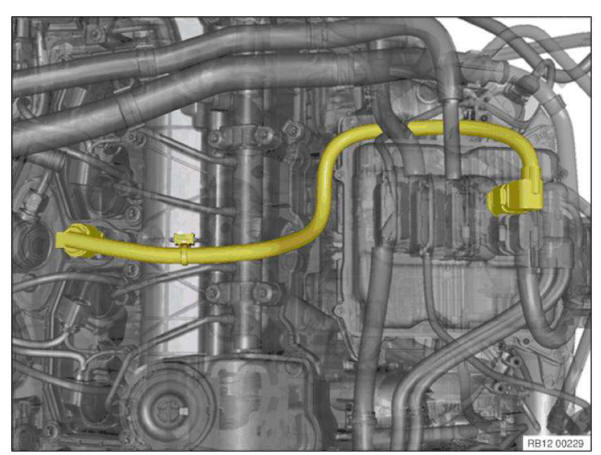 Undo wiring harness section for Valvetronic servomotor on DME control unit and Valvetronic servomotor and pull off.
Undo, feed out and remove wiring harness section from clamps.
Installation note:
Check wiring harness installation arrangement.
Check plug connections for correct fit.
Check stored fault message.
Clear diagnostic fault entries from fault memory.