BMW X3 Service & Repair Manual: Replacing rear ride-height sensor
IMPORTANT: Read and comply with notes on PROTECTION AGAINST ELECTROSTATIC DAMAGE (ESD PROTECTION) .
Disconnect connector connection.
Release nut (1) and disconnect jointed rod.
Release screws (2) and remove ride-height sensor.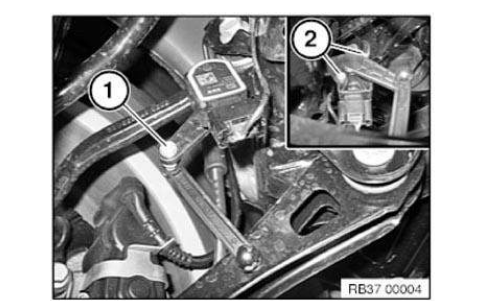 After installation:
Check HEADLIGHT SETTING , correct if necessary.
Carry out RIDE-HEIGHT ADJUSTMENT (on vehicles with VDC).