BMW X3 Service & Repair Manual: Removing and installing/replacing steering column
Necessary preliminary work:
Move steering column into "extended" position.
Disconnect battery earth lead.
Remove steering wheel .
Remove upper and lower steering column shroud .
Remove trim panel for pedal assembly .
Remove STEERING COLUMN CONTROL PANEL .
Unclip wiring harness and place to one side.
REMOVE universal joint with corrugated tube.
Undo nuts (1) at bottom of steering column.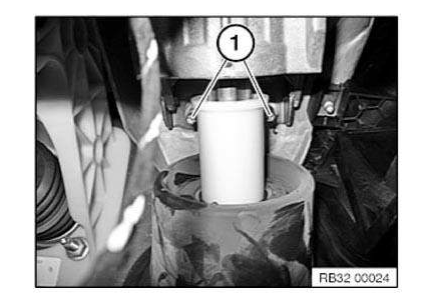 Secure steering column against falling out.
Undo nuts (1) at top of steering column.
Remove steering column by pulling upward.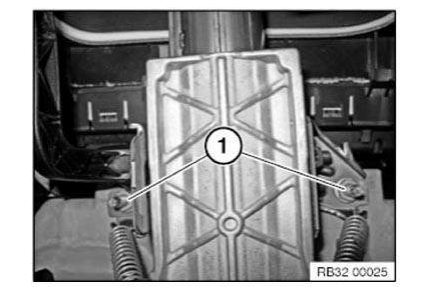 After installation:
Turn steering wheel in both directions to the limit position. The airbag indicator light must not light up!