BMW X3 Owners Manual: Interval mode or rain sensor
The concept The rain sensor automatically controls the time between wipes depending on the intensity of the rainfall. The sensor is located on the windshield, directly behind the interior rearview mirror.
Activating/deactivating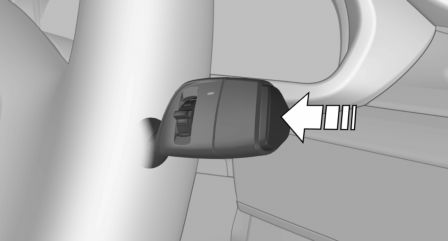 Press button on the wiper lever.
Wiping is started. If the vehicle is equipped with a rain sensor: LED in wiper lever lights up.
When wipers are frozen to windshield, wiper operation is deactivated.
Deactivate the rain sensor in car washes
Deactivate the rain sensor when passing through an automatic car wash; otherwise, unintentional wiping can cause damages.
Setting the frequency or sensitivity of the rain sensor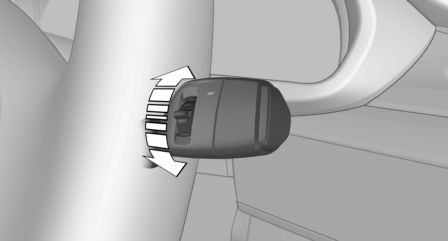 Turn the thumbwheel.