BMW X3 Service & Repair Manual: Installing exchange transmission (GA8HP45Z) (N20)
IMPORTANT:

Do not let skin come in contact with transmission oil and do not inhale fuel vapors.
Wear protective gloves.
Ensure adequate ventilation.
Drain automatic transmission fluid at oil drain plug.
IMPORTANT: After completion of work, program control transmission control unit.
Recycling:
Catch and dispose of escaping transmission oil.
Observe country-specific waste disposal regulations.
IMPORTANT:
Necessary preliminary tasks:
Remove AUTOMATIC TRANSMISSION.
Modify TRANSFER CASE .
Modify transportation retainers.
Convert all cable clips.
Convert all seal plugs.
Convert protective cap on output shaft.
IMPORTANT: After removing transportation retainer, secure torque converter against slipping out.
Transmission identification: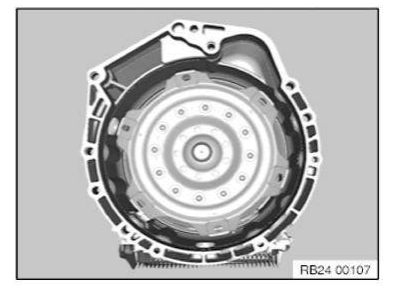 OVERVIEW OF TRANSMISSION HOUSING (GA8HP45Z)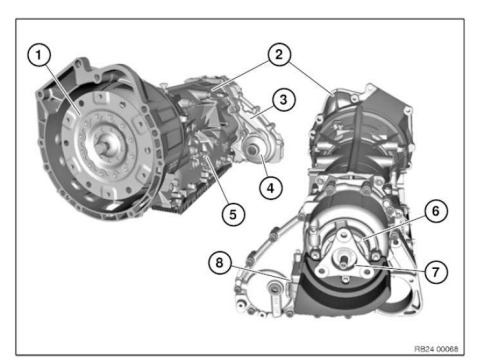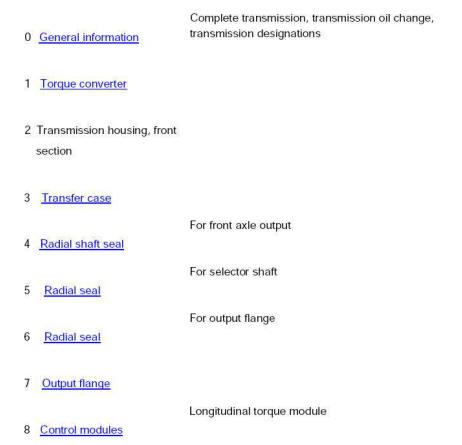 Complete transmission, transmission oil change, transmission designations