BMW X3 Owners Manual: Washer fluid reservoir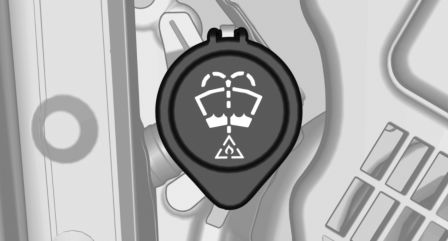 All washer nozzles are supplied from one reservoir.
Fill with a mixture of windshield washer concentrate and tap water and - if required - with a washer antifreeze, according to the manufacturer's recommendations.
Mix the washer fluid before adding to find the right mixture.
Do not add windshield washer concentrate and antifreeze undiluted and do not fill with pure water; this could damage the wiper system.
Do not mix window washer concentrates of different manufacturers because they can clog the windshield washer nozzles.
Recommended minimum fill quantity: 0.2 US gal/1 liter.