BMW X3 Owners Manual: Engaging selector lever positions
Press on the brake pedal until you start driving
To prevent the vehicle from creeping after you select a gear, maintain pressure on the brake pedal until you are ready to start.
It is not possible to shift out of selector lever position P until the engine is running and the brake is applied.
With the vehicle is stationary, press on the brake pedal before shifting out of P or N; otherwise, the shift command will not be executed: shift lock.
Engaging D, R and N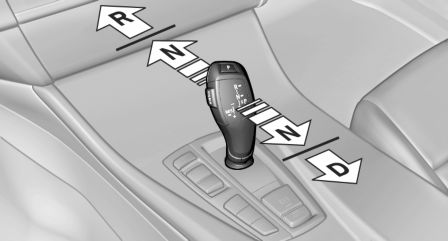 Briefly push the selector lever in the desired direction, beyond a resistance point if needed.
After releasing the selector lever, it returns to its center position.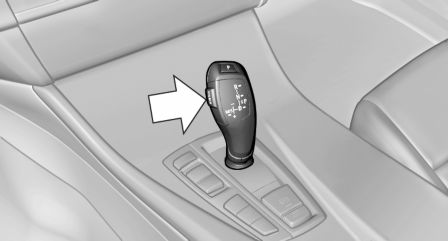 Press unlock button, in order to:
Engage R.
Shift out of P.
Engaging P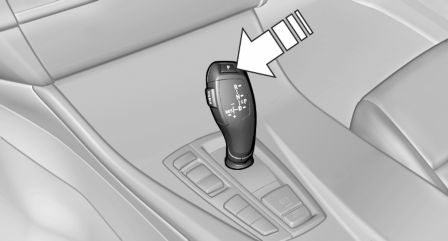 Press button P.