BMW X3 Service & Repair Manual: Replacing radial shaft seal for actuator shaft (atc 45l)
Special tools required:
11 1 200
11 1 380
23 0 490
IMPORTANT: Read and comply with notes on protection against electrostatic discharge (ESD protection).

After completion of the repair work, CHECK TRANSMISSION OIL LEVEL and top up if necessary.

Use only the approved TRANSMISSION OIL .
Necessary preliminary tasks:
Disconnect BATTERY EARTH LEAD
Remove CROSS MEMBER .
Disconnect connector (1).
Release screws (2) and remove transfer box from control unit (longitudinal torque module) (3).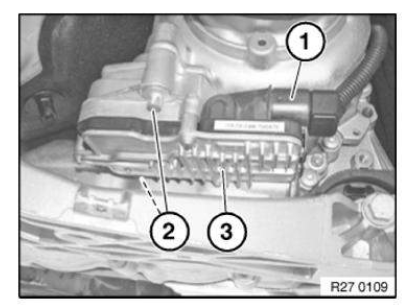 Screw special tool 23 0 490 into radial shaft seal.
Drive out radial shaft seal (1) with impact weight (2).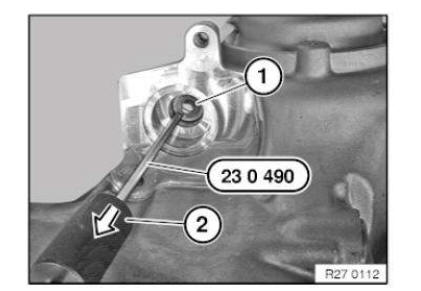 Push the assembly sleeve 11 1 380 over the actuator shaft.
IMPORTANT: Nonobservance involves a risk of damage to the radial shaft seal.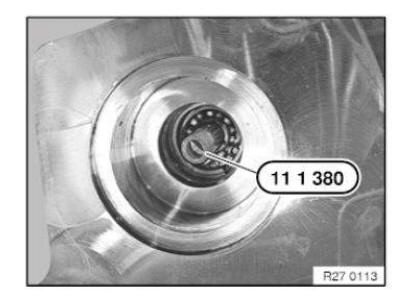 Slide the new radial shaft seal (1) over the assembly sleeve (2) onto the actuator shaft.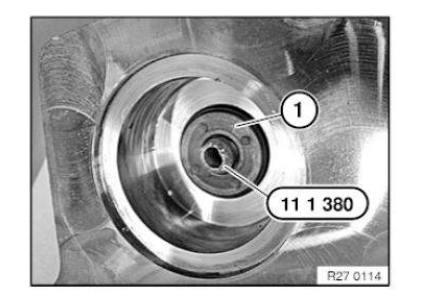 Drive radial shaft seal fully home using special tool 11 1 200 and plastic hammer.
Remove the assembly sleeve.