BMW X3 Service & Repair Manual: Replacing radial shaft seal for output flange (atc 450)
Special tools required:
IMPORTANT: After completing repair work, check transmission oil level and top up if necessary.

For this transfer box, use approved TRANSMISSION OIL only.
Necessary preliminary tasks:
Release circlip (1).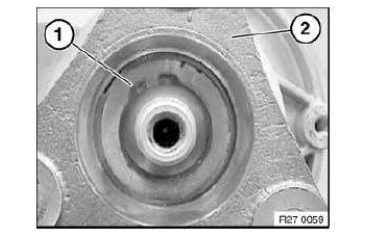 Release output flange with three-claw extractor tool.
Lever radial shaft seal out of housing with a suitable tool.
IMPORTANT: Do not damage housing.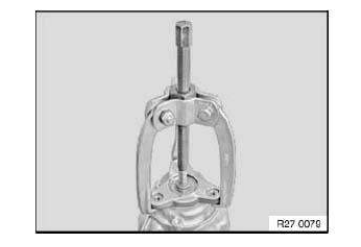 Installation note:
Replace O-ring in output flange.
Check that O-ring is in correct position.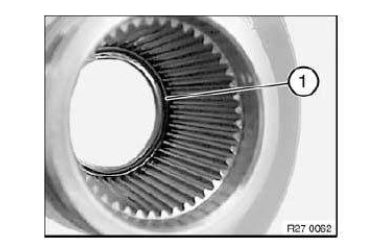 Installation note:
Coat sealing lips of new radial shaft seal with clean transmission oil.
Drive in radial shaft seal with special tool 27 1 440 .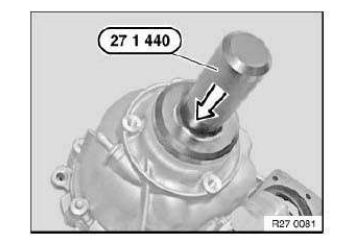 Installation note:
Push on output flange
Press down output flange using 2 screwdrivers
Shim
Continue pressing output flange down until retaining groove is completely visible
Fit circlip