BMW X3 Owners Manual: The concept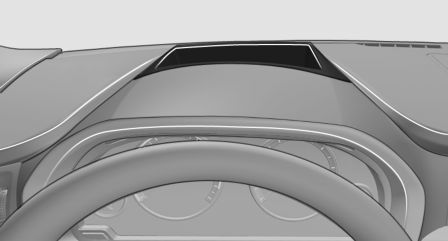 This system projects important information into the driver's field of vision, e.g., the speed.
The driver can get information without averting his or her eyes from the road.
Display visibility
The visibility of the displays in the Head-up Display is influenced by the following factors:
Certain sitting positions.
Objects on the cover of the Head-up Display.
Sunglasses with certain polarization filters.
Wet roads.
Unfavorable light conditions.
If the image is distorted, check the basic settings.
Switching on/off
1. "Settings"
2. "Head-Up Display"
3. "Head-Up Display"