BMW X3 Service & Repair Manual: Replacing luggage compartment floor, middle section (tail panel removed)
Read contents of BODY, GENERAL.
STRIP DOWN VEHICLE
Observe procedure for (REPAIR STAGE 2)!
Following new body parts are required:
Following CONSUMABLES are required: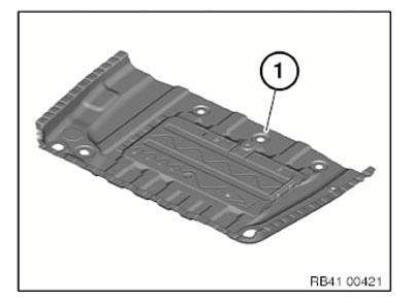 Removal of luggage compartment floor
Open welded connections in area (1).
Remove the luggage compartment floor.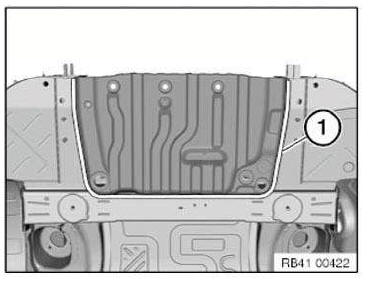 New part preparation
Adjust new part in conjunction with tail panel and secure.
In areas (1) and (2) set 4.2 mm dia. holes for blind rivets.

Remove new parts and deburr bore holes.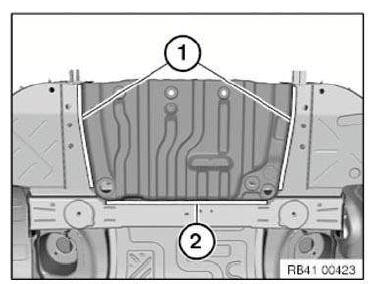 IMPORTANT: Do not grind new part and body in area of bonding surfaces.
Installation of luggage compartment floor:
Clean all bonding surfaces with cleaning agent R1.
Apply adhesive to bonding surfaces.
Install new part and rivet with blind rivets.
After hardening of the adhesive install 6 EMC SCREWS in the areas shown (1).