BMW X3 Service & Repair Manual: Stripping operations - replacing luggage compartment floor, middle (tail panel removed)
NOTE: Owing to the different engine variants and equipment specifications, not all the components are taken into consideration.

The following list basically represents the removal sequence.

Remove positive battery cable (61 12 002 )
Remove exhaust system.
Remove exhaust system heat shield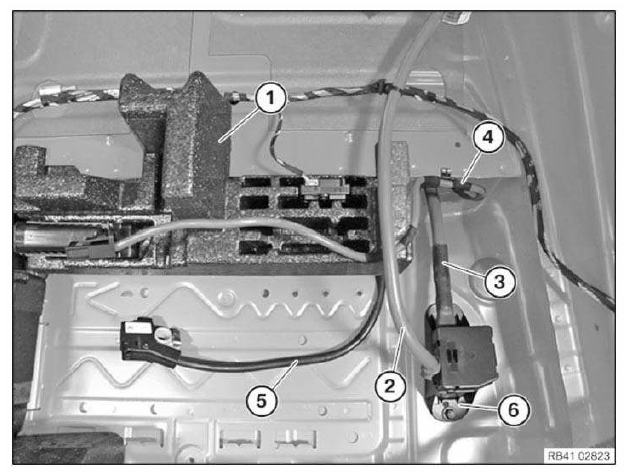 Remove control units from holder (1) and lay in the front. Remove holder (1).
Remove POSITIVE BATTERY CABLE (2).
Undo positive battery cable (3) from operation support point.
Feed positive battery cables (3) and (4) through opening in luggage compartment floor.
Release and remove battery earth lead (5) from body.
Release nuts and remove operation support point (6).
Disconnect plug connection (1) for the EMF.
Detach cable (2) from cable clip.
Release cable (2) from vehicle underbody.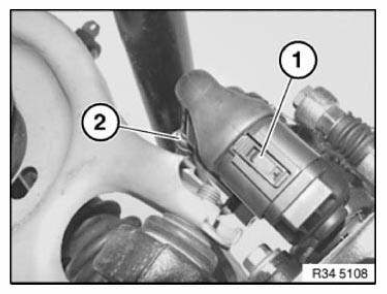 Undo grommet (1) and remove wiring harness (2) for the electromagnetic parking brake for the EMF towards the top.
Undo connector (3) for the positive battery cable and put line (4) to one side.
Undo grommet and remove positive wire (5) towards the bottom and put to one side.