BMW X3 Owners Manual: Opening
The tailgate swings back and up when it opens.
Ensure that adequate clearance is available before opening.
Opening from the outside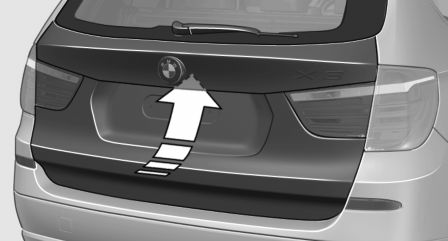 Press button next to the tailgate.
Press button on the remote control for approx. 1 second.

As the case may be, the doors are also unlocked.

Unlocking with the remote control.
The tailgate is unlocked and can be swung upward.