BMW X3 Service & Repair Manual: Removing and installing door
IMPORTANT: Do not damage adjoining body components.
The graphics are schematic representations and are to be applied to the relevant vehicle type.
Release screw on connector frame.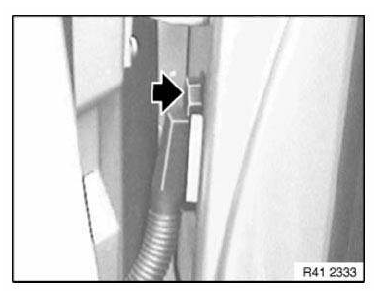 NOTE: Secure door against closing.
Release screw (1) on door stop.
Open door up to limit position.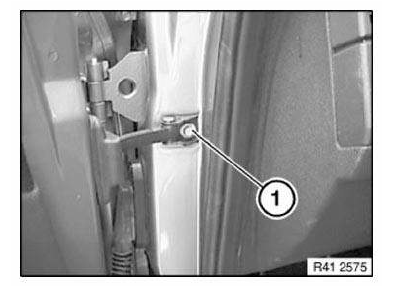 Release screws between both hinge elements at top and bottom.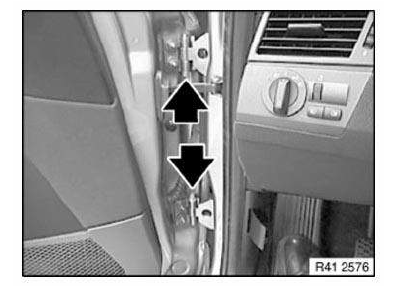 Pull plug connection from door post, unlock by pulling out bar and detach.
Unhinge door by moving upwards and placing it on a suitable surface.
Installation: If necessary, adjust DOOR.