BMW X3 Service & Repair Manual: Removing and installing flap for fuel filler neck
Open fuel filler flap.
Use a suitable tool to lift the latch mechanism out toward the front in direction of arrow.
Detach fuel filler flap (1) in direction of arrow.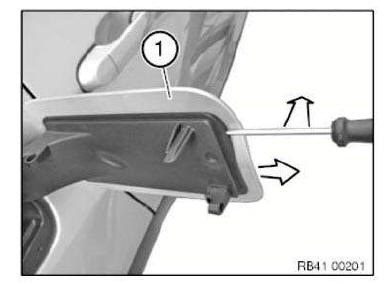 Installation note: The latch mechanism (1) must not be damaged.
If the latch mechanism is damaged, replace the COVER POT.