BMW X3 Service & Repair Manual: Replace cover bowl
Special tools required:
00 9 321
Remove FLAP FOR FUEL FILLER NECK
Close the central locking system with open cap
NOTE: Carry over schematic diagram to the relevant vehicle type.

IMPORTANT: Deformation of the sheet metal flanges in the side panel and the wheel arch results in permanent vehicle leakage. Carry out removal/installation with great care.
Following new body parts are required :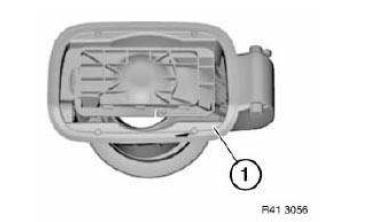 Release rubber collar (1) from cover bowl (2) by pressing inward.
NOTE: Rubber collar (1) remains attached to vehicle.
Remove ejector (1) in direction of arrow.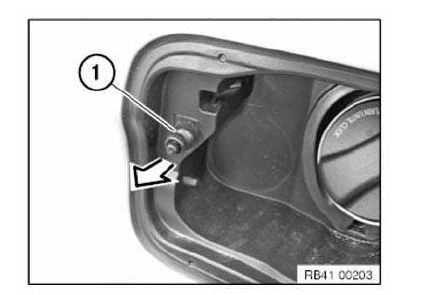 Lift out the retaining strap (1) and remove the lid.
Pierce markings (2) with a small screwdriver.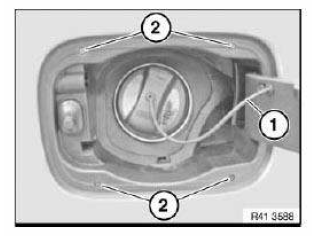 NOTE: For purposes of clarity, picture shows cover bowl removed.
Insert screwdriver to specified measurement a and unlock cover bowl catch.
Dimension a = approx. 10 mm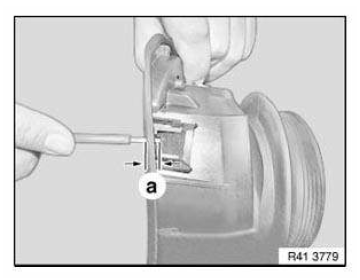 Keep cover bowl tensioned with pliers (1).
Unlock catches individually with screwdriver (2).
Unlock catches in following order:
Top left
Bottom left
Top right
Bottom right
Move screwdriver in opposite direction at both lower catches.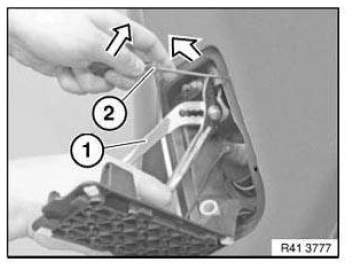 Slightly pull the locking pin (1) forward in the direction of the arrow, if applicable.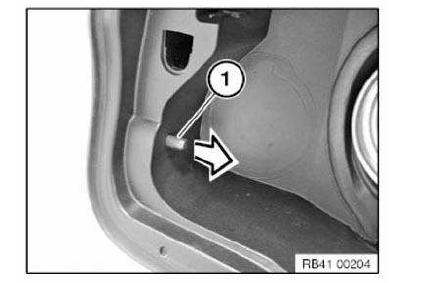 Close hinge arm (1).
IMPORTANT: Do not damage sheet metal flange of side wall.
Carefully twist out cover bowl (2) at first at rear in direction of arrow from side panel and remove.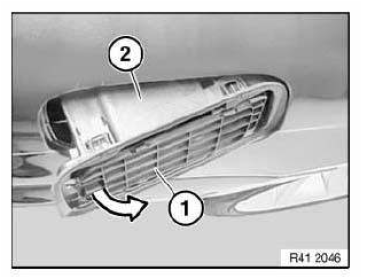 Unlock and disconnect plug connection (1) for actuator drive.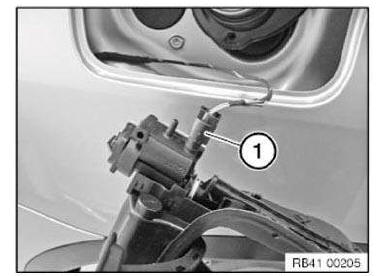 Use a suitable tool to unlock the tabs (1) on the front and back.
Remove actuator drive (3) from cover pot (2).
Release the actuator drive (2) by simultaneously turning and pressing the locking pin (1).
Installation note: Make sure the setting for the actuator drive (2) for the fuel filler flap is correct. It must be possible to lock or unlock the fuel filler flap completely.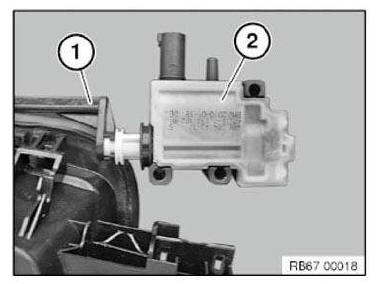 Installing the cover bowl: Remove rubber collar (1) from new part.
Install and check the function of the actuator drive at the new part.
NOTE: When replacing rubber collar: Remove WHEEL ARCH COVER .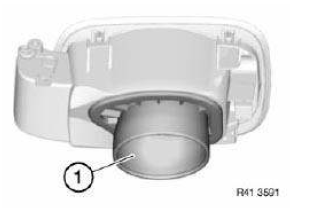 Graphic similar.
Check protective cap (3) for correct seating.
Catches (1) on ejector (2) must not be damaged. (Watertightness!)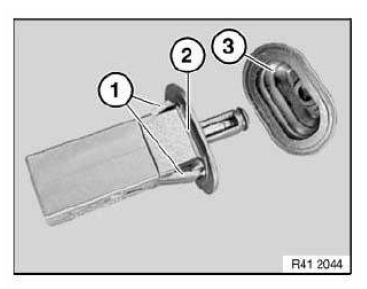 Fit approx. 0.5 m long cable (1) in groove on rubber collar (2).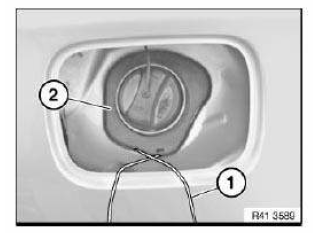 Install cover bowl (1).
Thread ends of cable (2) outwards.
Cover bowl must snap into place 4 times.
Align bottom rubber cup (3) with recess (arrow).
Pull rubber collar (3) over the cover bowl by pulling the ends of cables (2).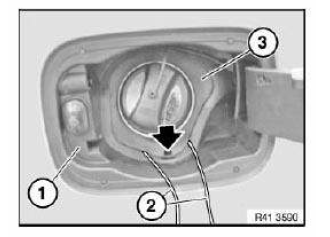 Slowly pull out cable ends (2).
Press rubber cup (1) into groove with special tool 00 9 321.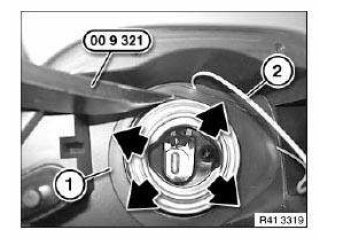 Carefully check cover bowl (2) in area of latch mechanisms for proper seating.
There must be no discernible gap between the sealing lip of the cover bowl and the side wall in the area.
(watertightness).
Make sure rubber collar (1) is correctly seated (watertightness).
Perform function check of the lock/unlocking of the fuel filler cap.