BMW X3 Service & Repair Manual: Removing and installing/replacing dsc control unit
IMPORTANT: Read and comply with notes on PROTECTION AGAINST ELECTROSTATIC DAMAGE (ESD protection).

IMPORTANT: Maintain conditions of absolute cleanliness.

IMPORTANT: Risk of damage to the contacts when removing and installing the hydraulic unit.
Disconnect plug connection (1).
Release screws (2) and carefully detach DSC control unit by pulling forward.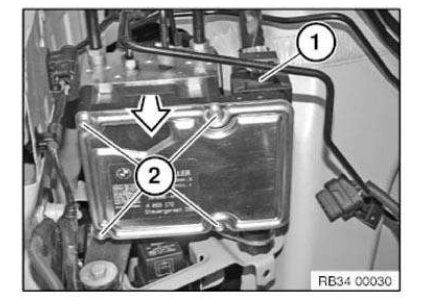 IMPORTANT: Cleaning with compressed air, chemical solvents and sharp-edged objects is not permitted.

Do not touch or clean pressure sensor contacts with your fingers.
If necessary, clean sealing surface (1) with a plastic scraper or a fluff-free cloth.
IMPORTANT: Do not touch, clean or readjust valve coils (1) and pressure sensor contact springs with your fingers.
Check gasket (2) for damage. If damaged, replace DSC control unit (3).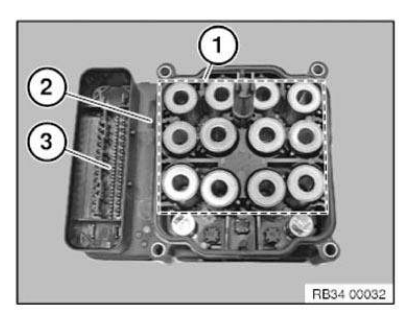 Installation note: Make sure screws are inserted evenly and DSC control unit rests on hydraulic unit.
Replace screws.
Observe tightening sequence (1-4).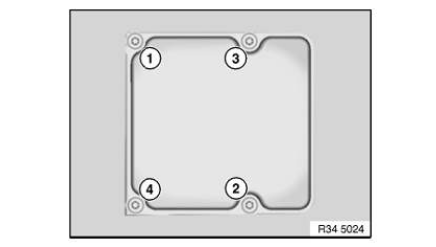 Replacement:
Carry out programming/encoding
Function check - hydraulic unit