BMW X3 Service & Repair Manual: Removing/replacing knock sensor (1st and 2nd cylinder) (N20, N26)
Necessary preliminary tasks:
Read out the fault memory of the DME control unit.
Switch off ignition.
Remove THROTTLE VALVE ASSEMBLY .
Unlock connector (1) and remove.
Release bolt (2) on knock sensor.
Remove knock sensor for 1st and 2nd cylinder.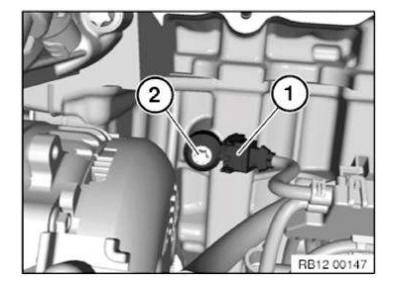 Installation note:
Clean contact surface of knock sensors on engine block.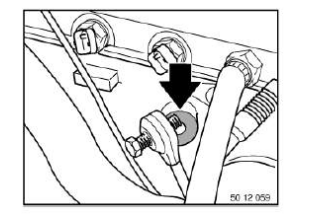 NOTE: Reassemble the vehicle.
Check stored fault message.
Delete fault memory.