BMW X3 Service & Repair Manual: Preheating relay
REPLACING PREHEATING CONTROL UNIT (N47D20 O1)
Necessary preliminary tasks:
Switch off ignition.
Remove INTAKE SILENCER HOUSING .
Release positive battery cable (1) from clamp.
Release expanding rivets (2).
Remove rear acoustic cover (3).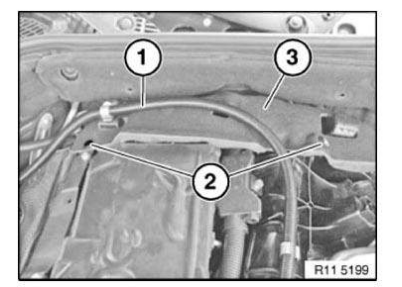 Detach connector (1) from preheating control unit.
Release screw (2).
Remove preheating control unit (3).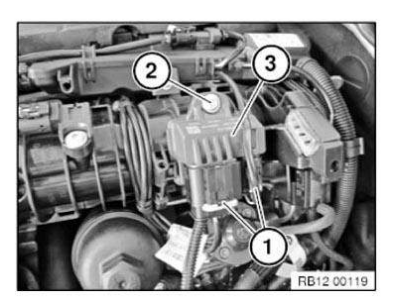 NOTE: If the preheating control unit is replaced, the preheating control service function must be performed using the diagnosis system after it is replaced.
Installation note: Assemble engine.