BMW X3 Service & Repair Manual: Replacing crankshaft pulse sensor (N20, N26)
IMPORTANT: Read and comply with notes on PROTECTION AGAINST ELECTROSTATIC DISCHARGE (ESD PROTECTION) .
Necessary preliminary tasks:
Read out the fault memory of the DME control unit.
Switch off ignition.
Remove STARTER MOTOR.
Unlock connector (1) and remove.
Release screw (2).
Remove connector housing from crankcase.
Release screw (3).
Pull pulse sensor from crankcase and remove.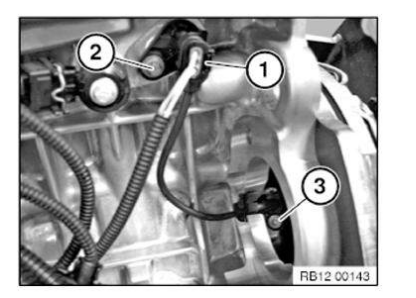 Installation note:
During installation of pulse sensor make sure that guide pin (1) of pulse sensor is inserted in guiding groove (2) of crankcase.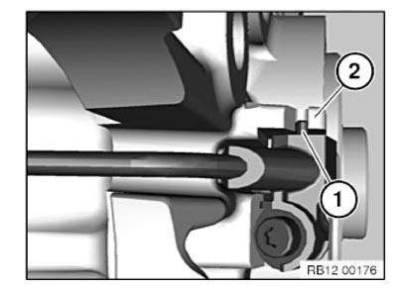 NOTE: Assemble engine.
Check stored fault message.
Clear diagnostic fault entries from fault memory.