BMW X3 Service & Repair Manual: Replacing suction pressure sensor on intake plenum (N20, N26)
Necessary preliminary tasks:
Read out the fault memory of the DME control unit.
Switch off ignition.
Partially undo the acoustic cover.
Unlock connector (1) and remove.
Unfasten screws (2).
Pull out the vacuum pressure sensor (3) from the intake plenum.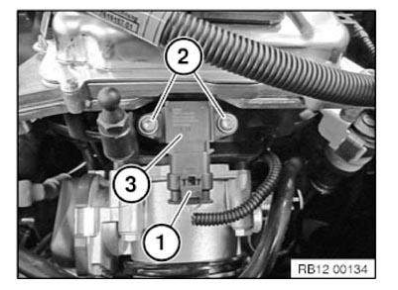 Installation note:
Check sealing ring for damage. Replace damaged sealing ring.
When installing, coat sealing ring with suitable lubricant.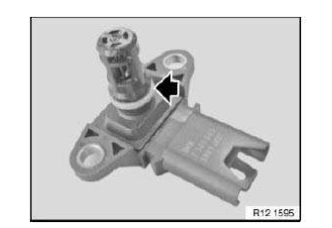 NOTE: Reassemble the vehicle.
Check stored fault message.
Delete fault memory.