BMW X3 Service & Repair Manual: Removing and installing/replacing alternator (N47 D20 O1)
Necessary preliminary work:
Read out the fault memory of the DDE control unit.
Switch off ignition.
Disconnect BATTERY EARTH LEAD .
Remove INTAKE FILTER HOUSING .
Remove INTAKE PORT .
Remove THROTTLE BODY .
Remove INTAKE PLENUM .
REMOVE drive belt for alternator.
Release connector (1) and remove.
Slacken nut (2).
Disconnect positive battery cable from alternator.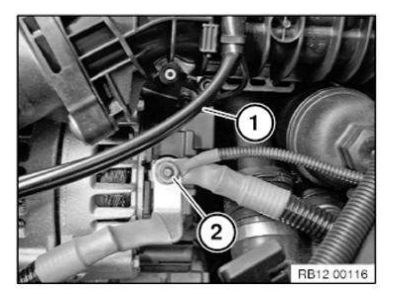 Slacken nut (1).
Remove cover from idler pulley and undo bolt (1) beneath it.
Remove idler pulley.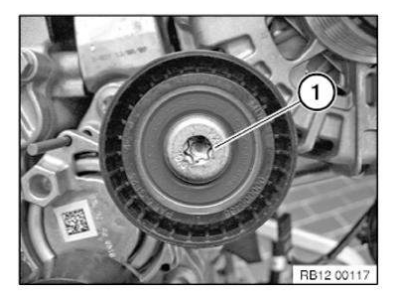 Release screws (1).
Feed out alternator upwards and remove.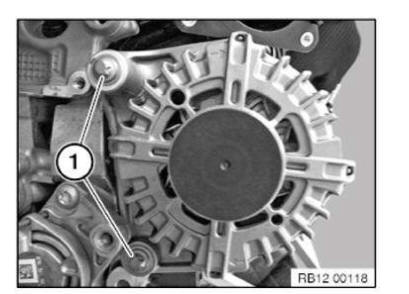 NOTE: Check stored fault messages.
Delete fault memory.