BMW X3 Service & Repair Manual: Removing and installing/replacing engine sensor system module 2 wiring harness (N20)
IMPORTANT: Read and comply with notes on PROTECTION AGAINST ELECTROSTATIC DISCHARGE (ESD PROTECTION) .
Necessary preliminary tasks:
Read out the fault memory of the DME control unit.
Switch off ignition.
Remove intake PLENUM .
Release the COOLANT THERMOSTAT and set on the side. Do not drain the coolant and do not release the coolant hose.
REMOVE bottom clean air pipe.
Remove ENGINE VENTILATION LINE .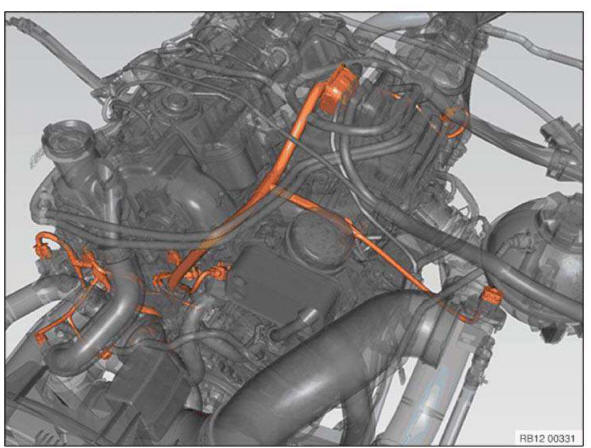 Overview of engine wiring harness sensor system module 2.
Release screws (1).
Release cable channel (2).
Installation note: Reconnect the earth connection.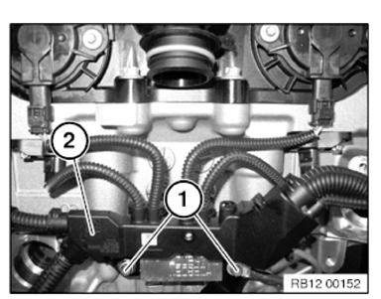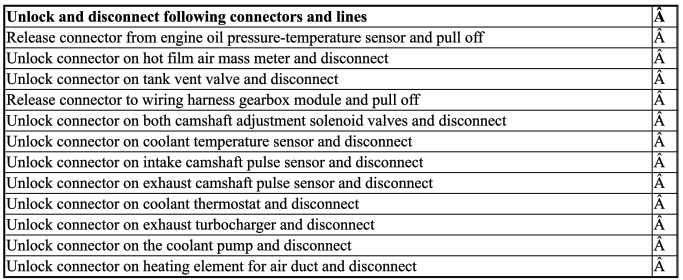 Release wiring harness if necessary from existing clips and clamps.
Feed out wiring harness and remove.
Installation note:
Check wiring harness installation arrangement.
Check plug connections for correct fit.
Check stored fault message.
Clear diagnostic fault entries from fault memory.