BMW X3 Service & Repair Manual: Replacing the wiring harness section for the engine transmission module (N20)
IMPORTANT: Read and comply with notes on PROTECTION AGAINST ELECTROSTATIC DISCHARGE (ESD PROTECTION) .
Necessary preliminary tasks:
Read out the fault memory of the DME control unit.
Switch off ignition.
Remove intake PLENUM .
Remove rear UNDERBODY PROTECTION .
Remove cross member .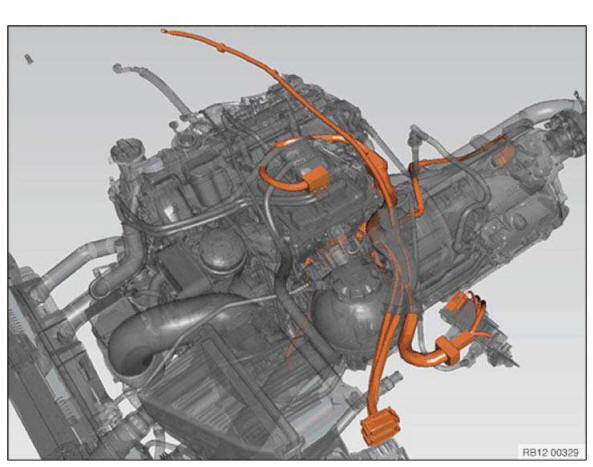 Overview of wiring harness section for engine transmission module (graphic shows wiring harness for vehicles with automatic transmission and four-wheel drive).
Detach all connectors from Power Distribution Module (1). Release wiring harness from bulkhead.
Disconnect plug connection (2).
Release screws (3) and lay wiring harness to one side.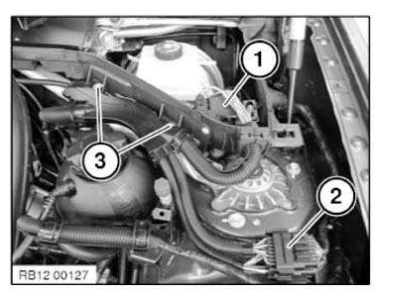 Release wiring harness if necessary from existing clips and clamps.
Feed out wiring harness and remove.
Installation note:
Check wiring harness installation arrangement.
Check plug connections for correct fit.
Check stored fault message.
Clear diagnostic fault entries from fault memory.