BMW X3 Service & Repair Manual: Removing and installing/replacing expansion valve (N55, N47)
Special tools required:
WARNING: Danger of injury! Refrigerant circuit is under high pressure! Avoid contact with refrigerant and refrigerant oil.
Read and comply with safety instructions:
Handling R 134a tetrafluorethane refrigerant .
HANDLING REFRIGERANT FLUID
IMPORTANT: Risk of damage! Restart engine only when A/C system has been correctly filled.
Follow NOTES for opening and replacing parts in refrigerant circuit.
NOTE: If air conditioning system is opened for more than 24 hours:
Replace DESICCANT INSERT FOR AIR CONDITIONING.
Necessary preliminary tasks:
DRAIN OFF AIR CONDITIONING SYSTEM
Remove intake silencer housing .
Release screws (1).
Detach refrigerant lines (2) from expansion valve (3).
Installation note:
Replace sealing rings.
Use special tool 00 9 030 to install sealing rings without damaging them.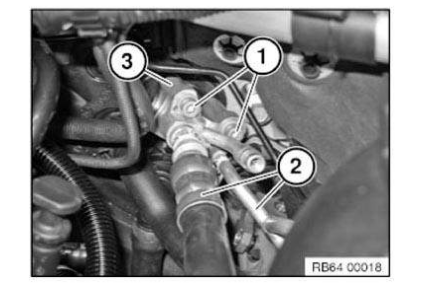 Release screws (1).
Remove expansion valve (2) from retaining clip.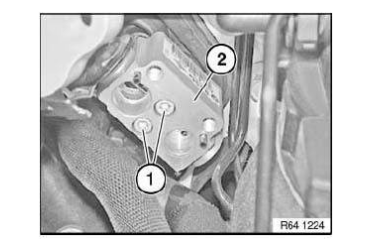 Installation note:
Place expansion valve (1) exactly on refrigerant lines (2) and (3).
Fit screws of expansion valve (1) and make sure retaining clip (4) is correctly positioned.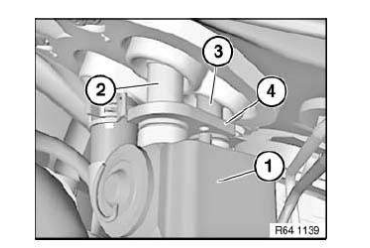 After installation:
EVACUATE AND FILL AIR CONDITIONING SYSTEM