BMW X3 Service & Repair Manual: Replacing safety pressure switch
WARNING: Danger of injury! Refrigerant circuit is under high pressure! Follow safety informations for handling R 134a refrigerant . Avoid contact with refrigerant and refrigerant fluid. Follow safety instructions for HANDLING REFRIGERANT OIL .
IMPORTANT: Risk of damage! Restart engine only when A/C system has been correctly filled.

Follow INSTRUCTIONS for opening and replacing parts in refrigerant circuit.

If air conditioning system is open for longer than 24 hours: replace DESICCANT INSERT FOR AIR CONDITIONING
Necessary preliminary tasks:
DRAIN OFF AIR CONDITIONING SYSTEM
Unclip wiring harness (1).
Pull expansion tank (2) upward out of retaining bracket.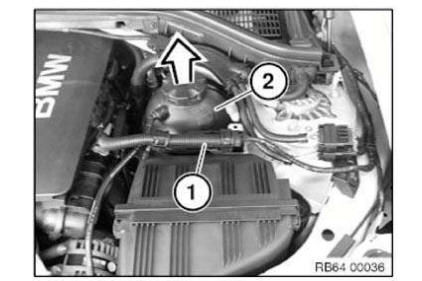 Unfasten plug connection (1) and disconnect.
Installation note: Guide pin (2) must be fit correctly in rubber guide (3).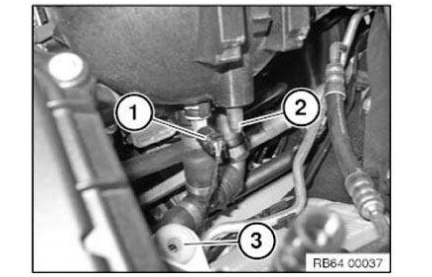 Unfasten plug connection (1) and disconnect.
Release safety pressure switch (2) and remove.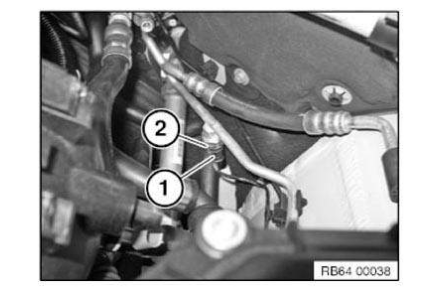 After installation:
EVACUATE AND FILL A/C SYSTEM