BMW X3 Owners Manual: Daytime running lights
With the ignition switched on, the daytime running lights light up in position

,

or

. After the ignition is switched off, the parking lights light up in position

.
Activating/deactivating In some countries, daytime running lights are mandatory, so it may not be possible to deactivate the daytime running lights.
1. "Settings"
2. "Lighting"
3. "Daytime running lamps"
Settings are stored for the profile currently in use.
Roadside parking lights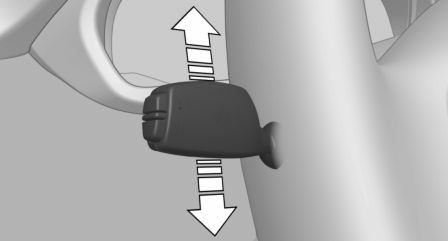 The vehicle can be illuminated on one side.
Switching on With the ignition switched off, press the lever either up or down past the resistance point for approx. 2 seconds.
Switch off Briefly press the lever to the resistance point in the opposite direction.